Vision and Values
A few years ago we reviewed our vision and values with feedback from pupils, parents/carers and staff. We found lots of common threads. We all love our school and support the endeavours to constantly improve. We all want to be in a safe and caring environment. We all want our pupils to learn and receive lots of opportunities at school.
After careful consideration we have put them together in our Vision Wheel and Value Equations.
We believe these sum up everything that is distinctive, important and special about our school.
Our Vision Wheel
The vision of Epping Primary School is...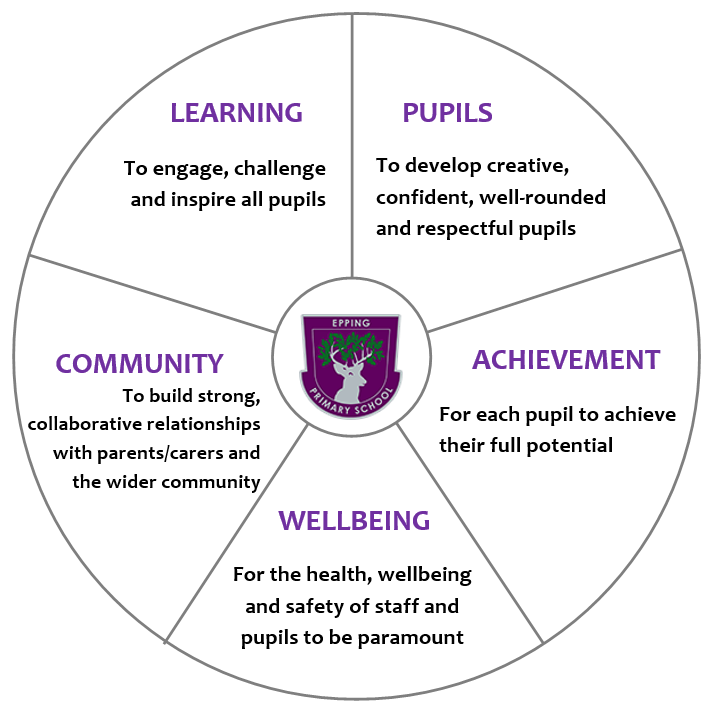 This wheel represents our on-going vision for all members of our school community and underpins everything we do.
Our Value Equations
Challenge + inspiration + creativity = independent learners

Respect + kindness + inclusion = a nurturing place to grow

Confidence + challenge + growth mindset = being the best you can be
Our Motto
Dream, Believe, Achieve