Our 10 Year Anniversary
This September 2018 sees us celebrate the 10 year anniversary of Epping Primary School and we couldn't leave this unmarked!
Our staff, governors and Parent Carer Forum have all been working hard and have planned TEN fantastic activities to celebrate. These celebratory activities for everyone to enjoy between 6th September to 17th October 2018.
Details of these activities are below, this page will be updated with more information on each activity during our Terrific Ten month!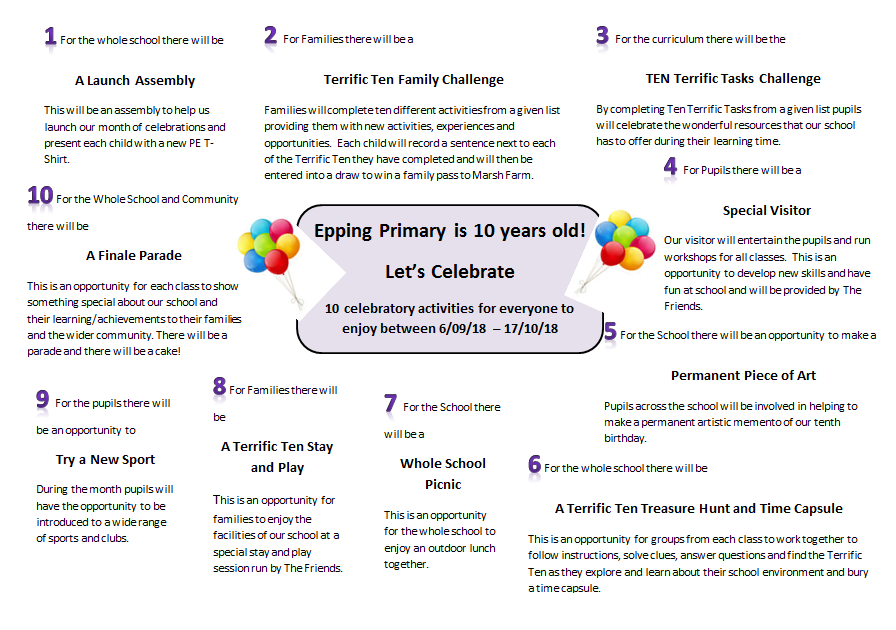 Grand Final Parade - Wednesday 17th October 2pm
Wow! What a wonderful parade we had on Wednesday. Luckily the rain held off just long enough for us all to enjoy it!
It was incredible to see so many members of the school and the local communities coming together to help us celebrate our TEN terrific years. From previous teachers, including our very much loved Mr Horne, to representatives of the Queen, the town Mayor, lots of friends and family, St John's church, as well as a group of Year 10s from Epping St John's representing their classmates as the very first Year F pupils back in 2008, we were absolutely thrilled to see everyone.
The pupils had worked so hard preparing for the parade and it certainly paid off as we were treated to a wonderful display from each year group. From singing a medley of hits, to designing our very own coat of arms, to booklets about the school, to showing off songs from their recent PGL trip, and much much more we were very proud of them all.
Thank you to everyone who came and helped us celebrate. We look forward to another 10 years and more...
A Terrific Ten Stay and Play – Friday 28th September
What a lovely afternoon this was. We were so lucky with the weather and so many children stayed behind and had fun playing in the playground. Everyone loved the cakes - so much so that the Friends sold out!
As well having a great time, lots of money was raised for the school as well. The Friends raised £243.20 for the school. Thank you to them and to everyone for coming, baking, buying books and eating cake!
Terrific Ten Family Activities
Congratulation to Caleb in Oak Class who took part in this brilliant challenge and won a family ticket to Marsh Farm.
We hope everyone enjoyed taking part in this fun activity challenge.
Birthday Whole School Picnic – Thursday 4th October
We had a wonderful time at our special Birthday Picnic Lunch yesterday, despite the weather meaning it had to be an indoor picnic instead!
It was great to see everyone enjoying themselves in the wonderful celebratory atmosphere.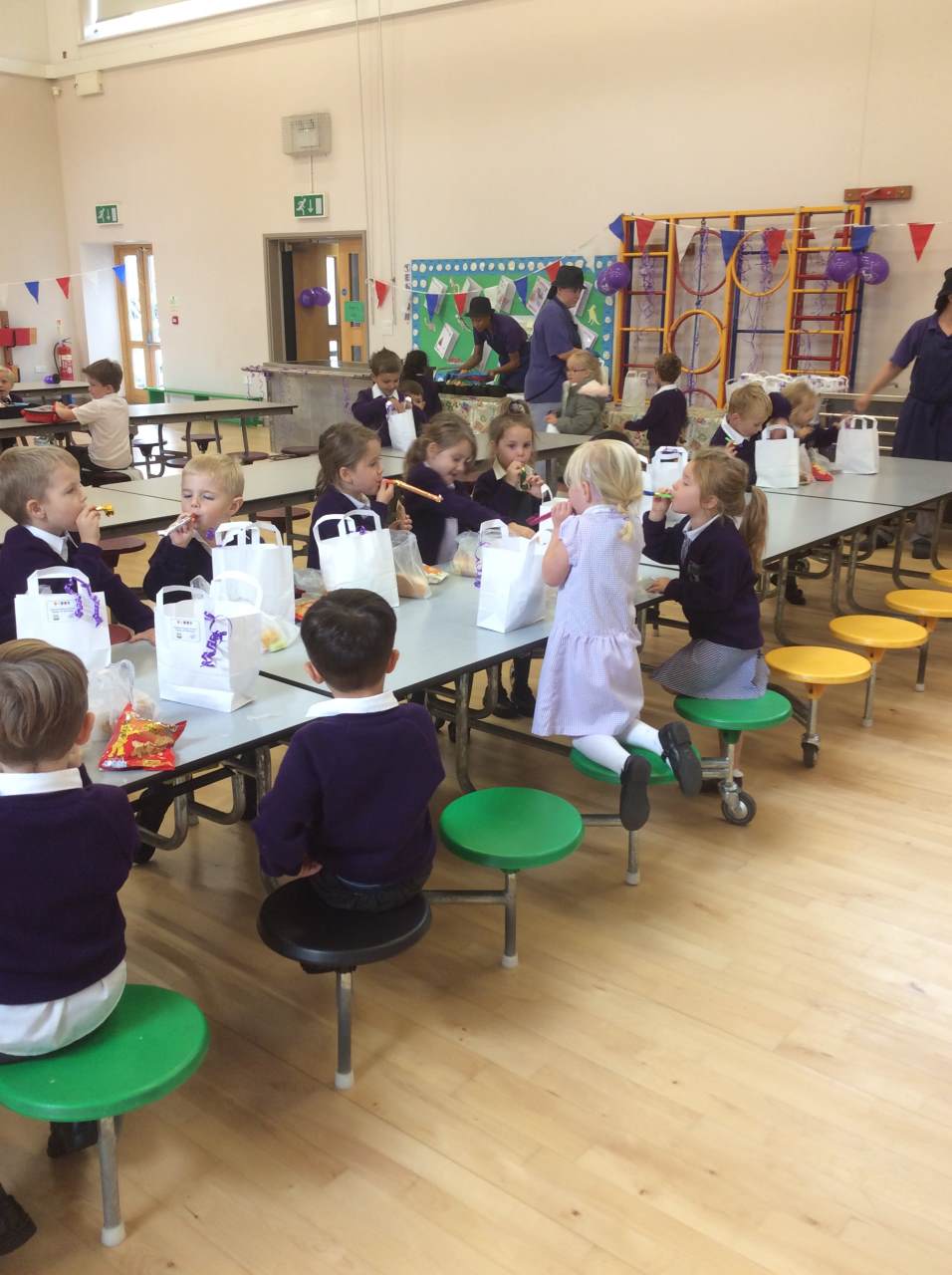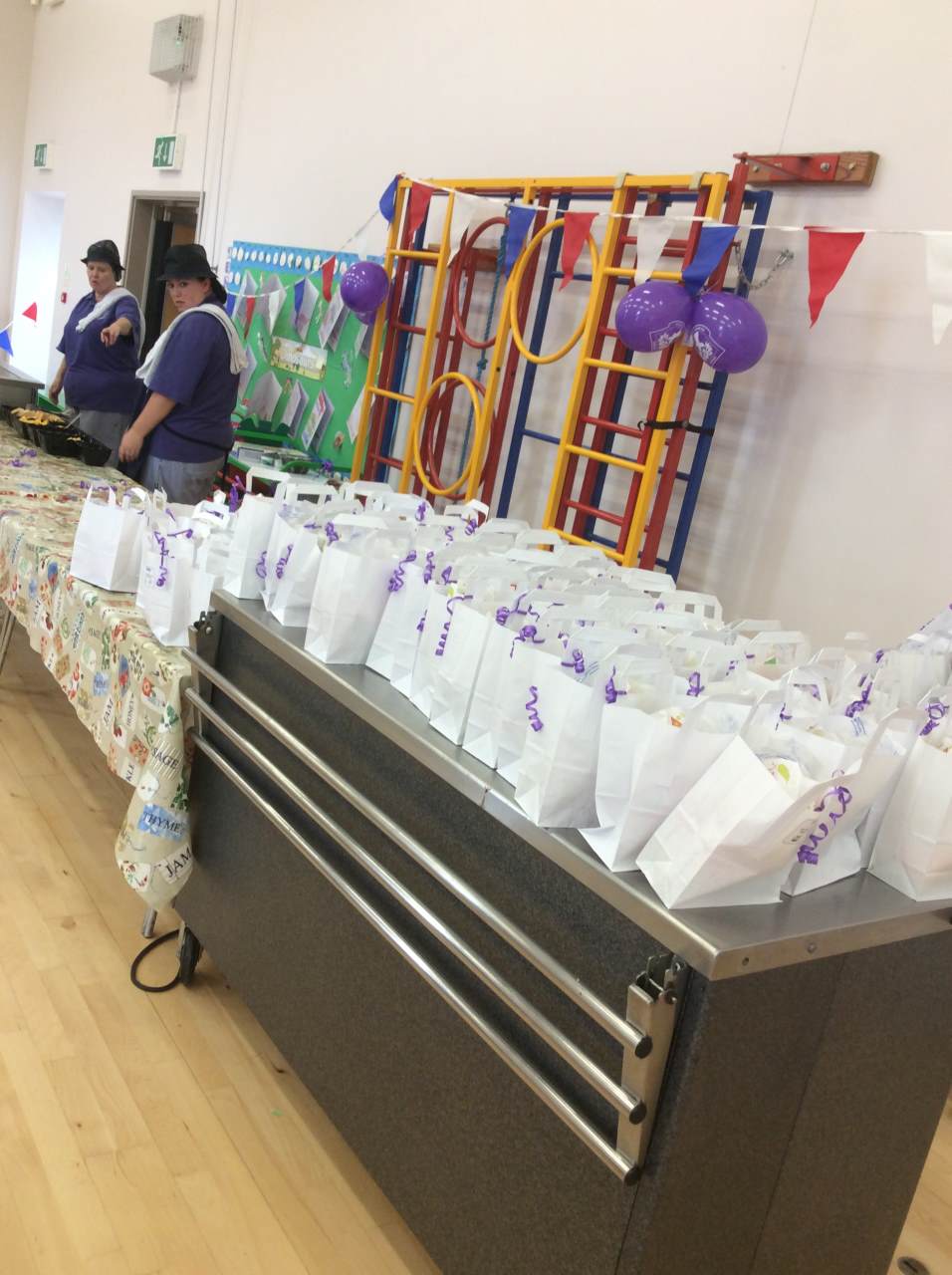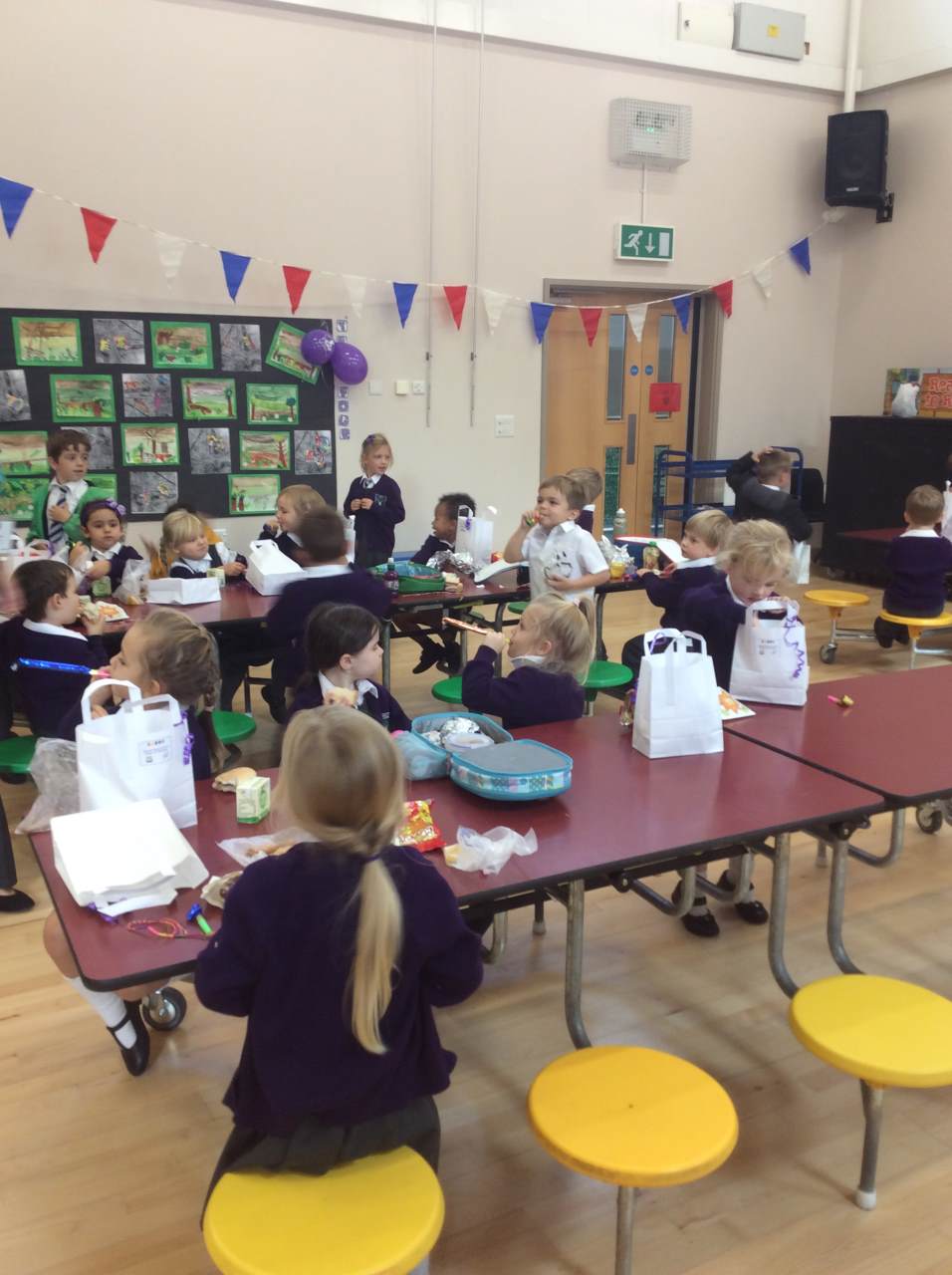 Terrific TEN treasure Hunt – 9th and 10th October
Over these two days each class will have the opportunity to fully explore the lovely grounds of our school, to follow clues and maybe find treasure!
Our Special Visitor - 15th and 16th October
We can confirm that our special visitor will be The Workshop Company, who are coming into the school for two days to teach every child CIRCUS SKILLS. Every class will have a chance to try their hand at new activities - from juggling, to plate spinning and more besides - and have lots of fun at the same time.
Looking for our very first pupils (now in Year 10)
We would love to display some pictures of them on their first day at school. They were the very first pupils to start in EYFS at Epping Primary School in September 2008. If you know anyone and they are happy to have their picture on display in school and on our website/Twitter please send them to admin@eppingprimary.essex.sch.uk
New PE T-shirts
As part of our 10 year celebrations we have designed new purple PE T-shirts. Each pupil has now been presented with their own new purple PE top to mark this milestone. These tops should now be worn as part of their PE kit (labelled please!).
We're sure you agree they look very smart!