Winners of last week's sports challenges!
Thank you all so much to really throwing yourself into last week's sport challenges.
Mrs Jessey's Daily Sports Challenges
In Mrs Jessey's challenges we saw some great improvement in your personal challenges and some very competitive family competitions!
A huge 'well done' to Aspen Class for getting an incredible 3900 points!
1st place - Aspen - 3900 points,
2nd place - Alder - 3700 points
3rd place - Poplar - 3100 points.

Run the Country Challenge

Mr J was very impressed with all the families that got involved with the Run the Country challenge. He loved hearing about your runs and walks, they' put a huge smile on his face this week - and all of ours!

We also saw a friendly competitive spirit come out and lots of classmates cheering each other on throughout the week. This makes us very proud!
A big 'congratulations' to Ash Class, who travelled an impressive 152 miles!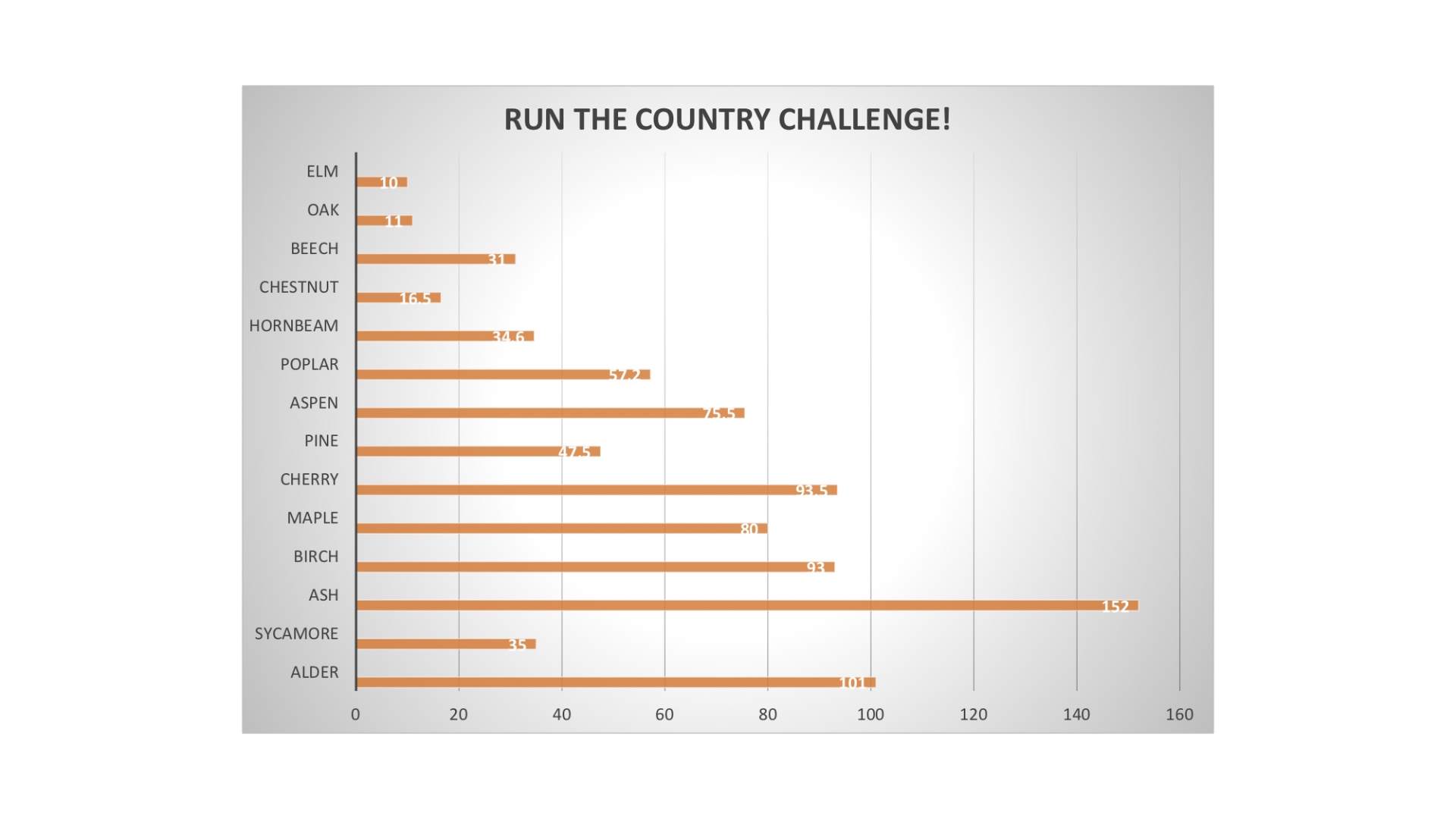 In total, you travelled 838 miles - which means as a school you got to Newcastle United and back again!
Watch out for the Week 2 Challenge - this time wheels are allowed!