Tower Road birthday flower bed
Congratulations to our Epping in Bloom competition winner, Kimberley in year 6, who has had her design planted up in Tower Road.
The competition was for all Epping schools and was to design a flower bed in the style of a triple layered cake to celebrate the Queen's 90th birthday. The winners' designs have been planted up by Epping in Bloom and volunteers including the Girl Guides and the Town Council. See our Twitter feed for more pictures.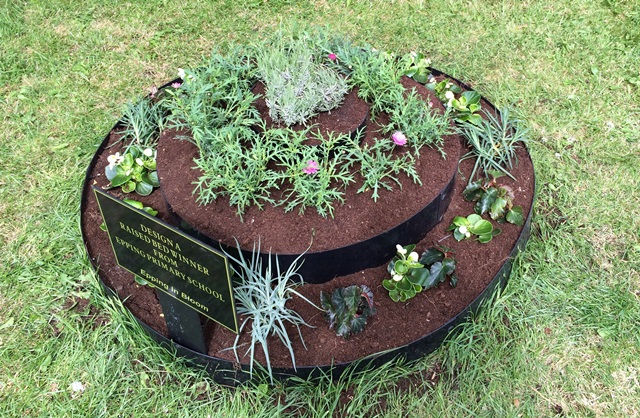 This picture comes from Jon Whitehouse, Town Councillor and Governor here at Epping Primary.