The Big Garden Birdwatch - let's take part!
What will you see in the Big Garden Birdwatch?

World's largest garden wildlife survey returns, 29-31 January 2021
As a school, we want to encourage the children to take part in the Big Garden Birdwatch 2021. Activities to support this have been added to each class' remote learning plan for this week.

Just use the instructions below to find out how to get involved from home and there are lots of exciting resources that can be found on the website at rspb.org.uk, such as quizzes and printable resources.

Remember to share your findings on your class Dojo for your teacher to see.
We hope you have fun bird watching!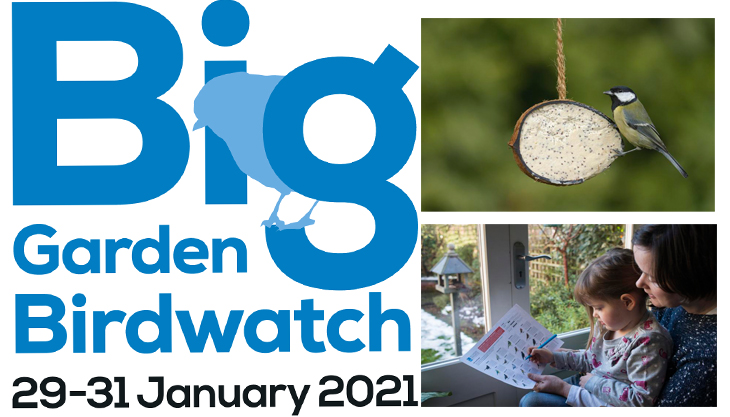 Instructions for joining:
1- Pick a time
You can choose any hour between 29 and 31 January. So whether you're an early bird or a night owl, you can still take part.

2-Tell the RSPB what you see

Count the birds you see in your garden or from your balcony*. Ignore any birds that are still in flight. To avoid double-counting, just record the highest number of each bird species you see at any one time – not a running total.

*This year RSPB advice is to take part in the safety of your own home. This could include a birdwatch from your window if you overlook a green space or courtyard.

3-Submit your results

Online: You can submit your results online at rspb.org.uk/birdwatch from 29 January until 19 February.

By post: If you'd rather send your results by post, you can download a submission form here. Please post your results to the RSPB before 15 February.

Every count is important so, if you don't see anything, please still submit your result.
Finding out which birds don't visit our area is as important as understanding those which do!