Spelling Bee and Speech Competition Winners
We've been busy here the last few weeks with our Spellathon and Speech Competitions for KS2 students
The pupils worked really hard for both these competitions, with some incredible effort on display. They competed in heats in their classes and then went through to Y3/4 and Y5/6 finals in front of of the rest of KS2.
For the speech competition they worked in pairs: devising, writing and then presenting their speeches. We were so impressed with everyone's speeches but did have to choose one winner from each final!
Congratulations to Alice and Lily from Year 4 for their speech on Votes for Women and Evie-May and Holly for their speech on the planet.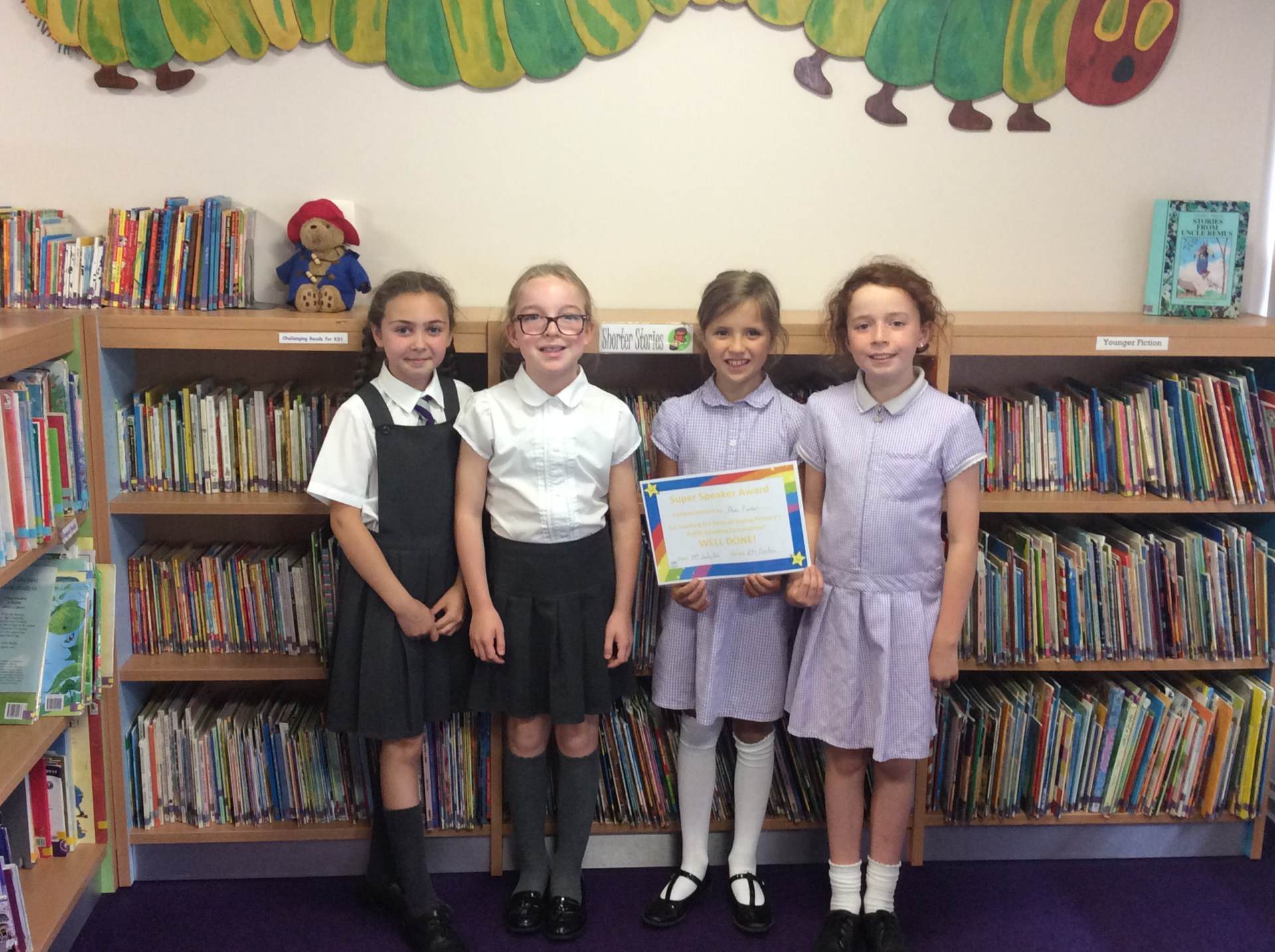 For the Spelling Bee they competed to spell all the words for their year groups in their Reading Records.
Congratulations to Sanka in Year 4 and Adam and Dylan in Year 6 for their excellent spelling ability!