Christmas Card Competition
We are delighted to tell you that Eleanor Laing's Christmas Card competition has been won by Danny in year 3!
His winning design, 'Santa Claus in Epping Forest' is shown here. The judges thought it was "charming" and were very impressed with his work. Congratulations Danny!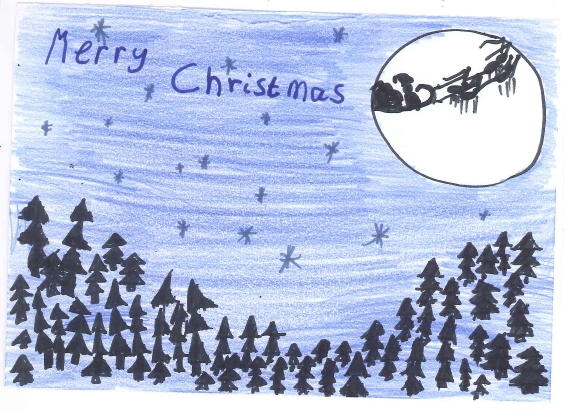 Congratulations too to Meg in year 6 who was awarded one of the 6 runners up prizes. Her design is shown below: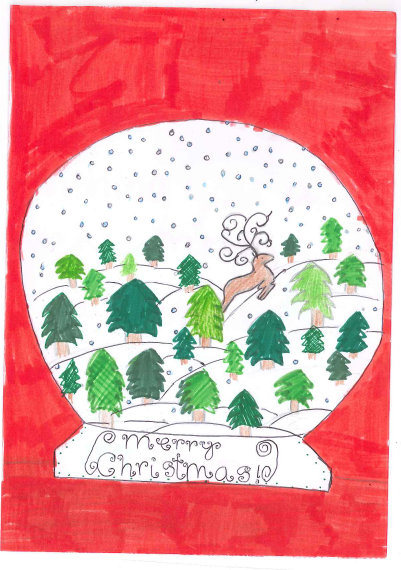 For competition details see the Christmas Card competition letter.